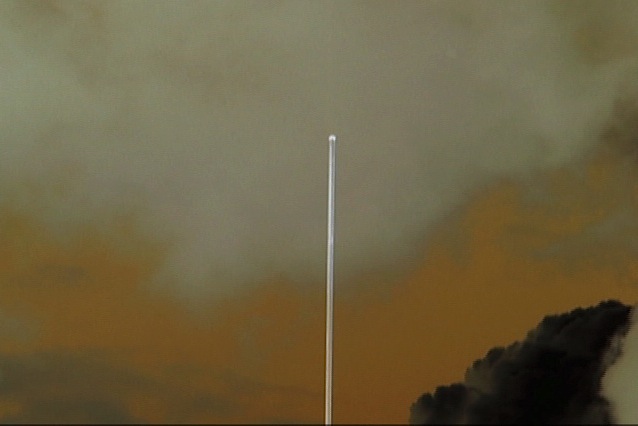 September 4. – 11.
Opening: Saturday, 3. September 2011, 7 pm
Location: Salon Dahlmann, Marburger Str., 3, 10789 Berlin
Opening Hours:
7.9. – 8.9.2011: 4-8 pm
9.9. – 11.9.2011: 4-6 pm
Special Events:
Sat. 3. Sept., 9 pm: Performance "WAIT" by Wojciech Kosma
Thu. 8. Sept., 6 pm: Slideshow by Robert Lucander
Guided Tours on request.


MARC BIJL, AGNIESZKA BRZEZANSKA, KLARA HOBZA, LISA JUNGHANSS, RENATA KAMINSKA, WOJCIECH KOSMA, ALICJA KWADE, ROBERT LUCANDER, PHILIPP MESSNER, WILHELM SASNAL, FLORIAN ZEYFANG, THOMAS ZIPP
On the occasion of Kunstherbst Berlin 2011 BEL ETAGE is pleased to announce a NEW PROJECT: Invited by Salon Dahlmann, we proudly present an inauguration exhibition focusing on the medium of video projections. Curated by Renata Kaminska.
In Our Nature investigates the human belief that the rise of civilization was possible by controlling the four elements*: fire, air, water and earth. The efforts to provide security became at the same time the source of new risks: As the spread of urban areas and population reshaped but also destroyed natural landscapes and the environment, a tension between city and the natural environment has always been present. Natural hazards like floods, earthquakes or hurricanes show that the destructive relationship between the elements and humankind is a circular process. Since the dawn of civilization the four elements have been a central theme of art, now they also seem to be a focal topic of media with Fukushimas, Iceland or NYC.
The exhibition In Our Nature brings together 12 international artists whose practices examine the relationship between the human being and the elements, perceiving humankind as inherent of a primordial power intrinsically embodied by nature. For this reason, the projections focus less on the fascination with nature's beauty, the sublime or on natural disasters reminding humans of their vulnerability, but rather show mankind as a sort of "natural hazard" – unpredictable, uncontrollable and often destructive. Furthermore, the invited artists explore the four elements as a prism of experience, a reflection of ideology, culture, ecological and environmental debate. Living in a natural environment of postindustrial cities that can be seen as urban jungles, we become increasingly wild "in our nature".
* The theory of the classical elements and their interrelations was developed by Pre-Socratic philosophers in terms of describing and understanding essential parts and fundamental processes in nature. Referring to ancient theoreticians the creation, including the human body, consists of the elements and upon death, bodies turn again into these elements of nature, which balances its cycle.
Text: Julia Wielgus
all photos by Roman März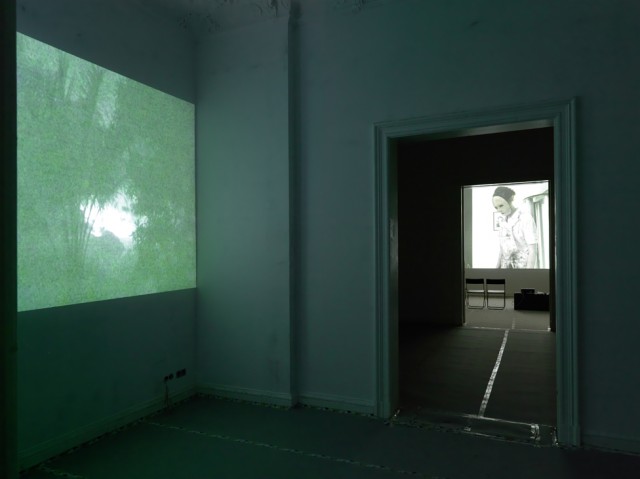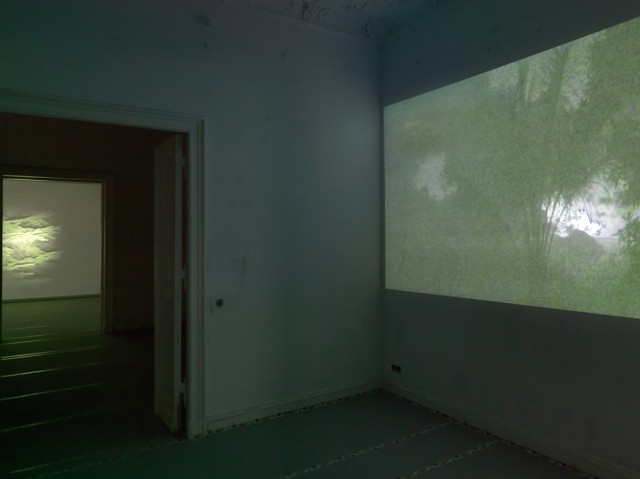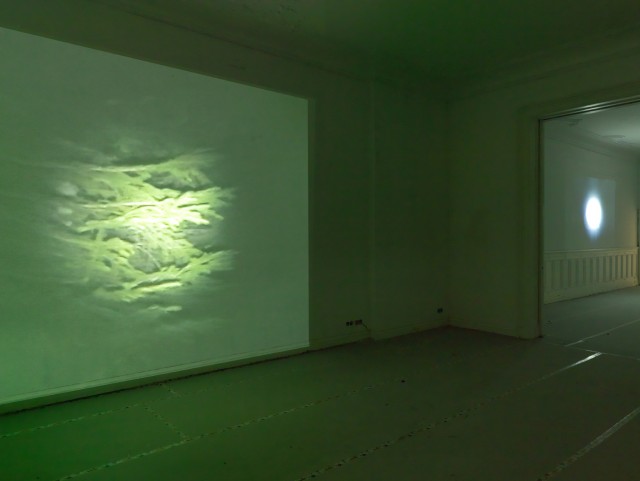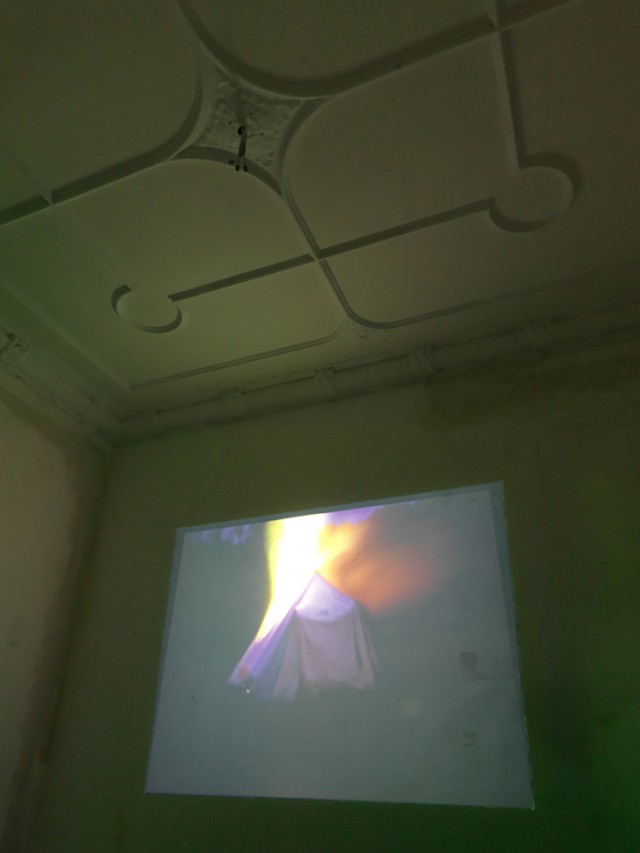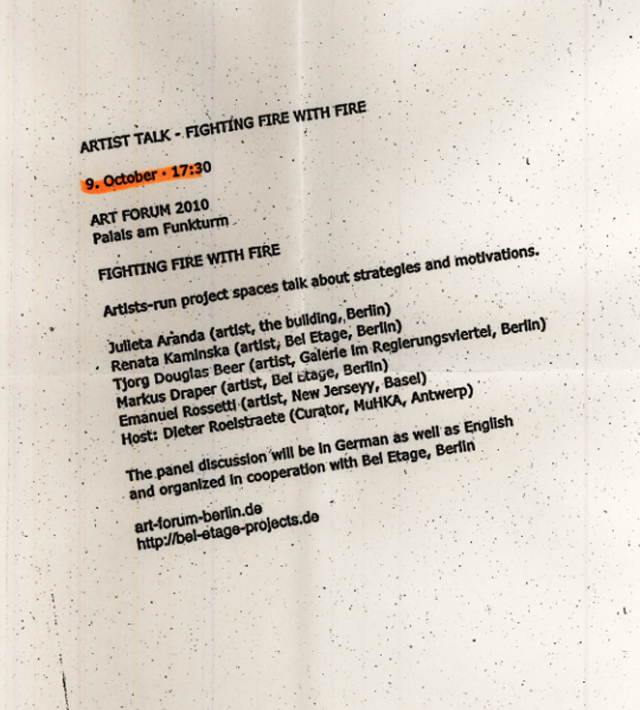 Im Rahmen der Berlin Talks 2010 veranstaltete Bel Etage Berlin auf Einladung des Art Forum Berlin ein Gespräch über Künstlerbetriebene Projekträume und ihre Strategien und Beweggründe.
Mit "Fighting Fire with Fire" sollte angesprochen werden, warum Künstler Künstler neben ihrer Kunst Projekträume betreiben, was der Unterschied zu Galerien oder Institutionen ist, wie sich Projekte dieser Art finanzieren oder wie lange ein Projekt dieser Art "am Leben" bleibt.
TEILNEHMER:
Julieta Aranda, Künstlerin und ist Co-Initiatorin von e-flux. Zusammen mit Anton Vidokle und Magdalena Magiera betrieb sie zwischen 2008/2009 in Berlin das Projekt "the building". Sie lebt in New York und Berlin.
Tjorg Douglas Beer, Künstler, betreibt die "Galerie im Regierungsviertel", Berlin und das" The Forgotten Bar Project", Berlin. Er lebt und arbeitet in Berlin.
Markus Draper und Renata Kaminska, Künstler und betreiben zusammen das Projekt "Bel Etage", Berlin. Beide leben und arbeiten in Berlin.
Emanuel Rossetti, Künstler, betreibt zusammen mit Daniel Baumann, Tobias Madison und Dan Solbach "New Jerseyy" . Er lebt und arbeitet in Basel und Zürich.
MODERATION:
Dieter Roelstraete ist Kurator am MuHKA Antwerpen sowie Editor von Afterall; er ist Contributing Editor von A Prior Magazine und FR David, außerdem unterrichtet er am Piet Zwart Institute in Rotterdam und am De Appel in Amsterdam. Er lebt und arbeitet in Antwerpen und Berlin.